Specifications
An easy to install, maintain and use smart door lock that requires no drilling, no wiring and no carpentry work. Unlock conveniently via your fingerprint, by PIN code or a back up mechanical key.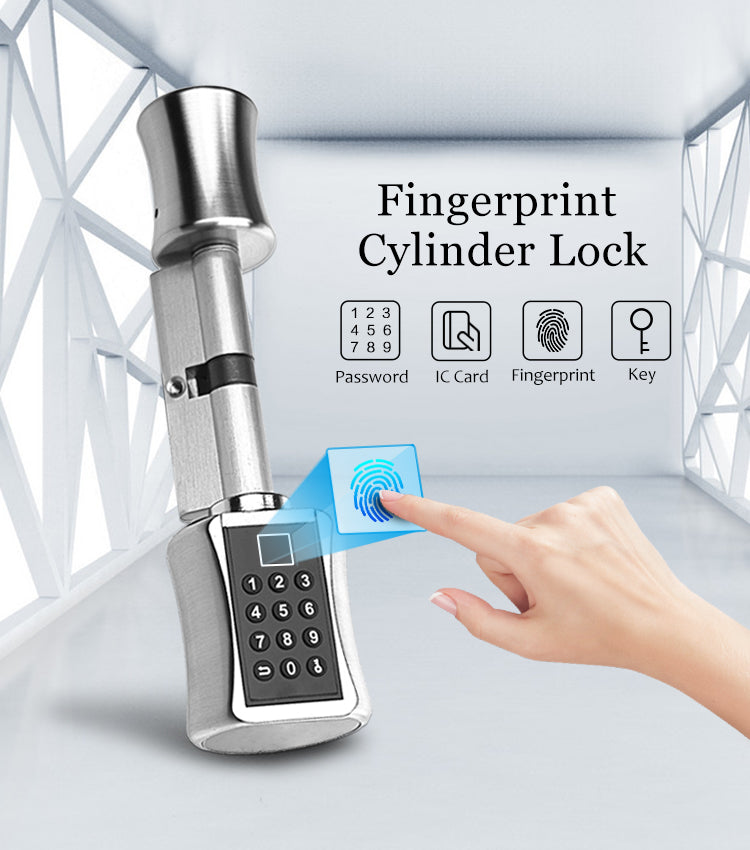 More datils
Aryclic Touch Keypad
Password support 4-8 digitals
Support the Anti-Peeping Virtual Password enter, Input the random passcode before or after the correct password, This makes your door much secured.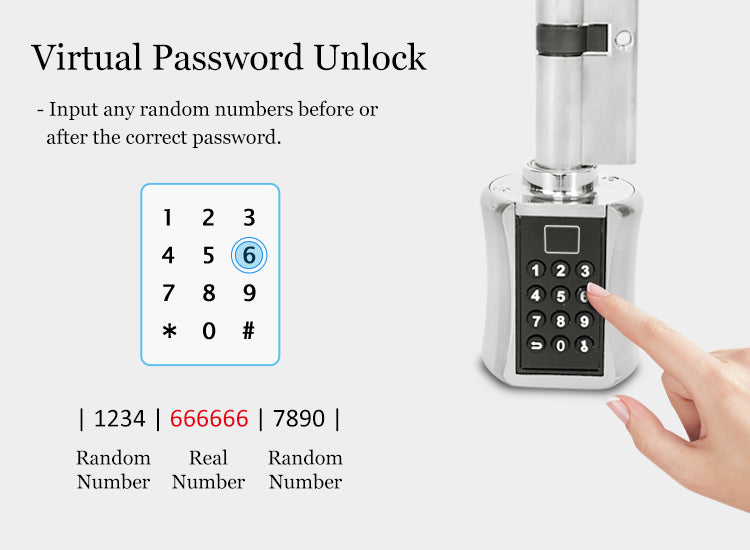 Fingerprint Unlock
Made of high quality zinc alloy material, suitable for both safety doors, doors, wooden doors, glass doors. Support 100,000 times of rotating reliable test to make sure high stable and safe quality.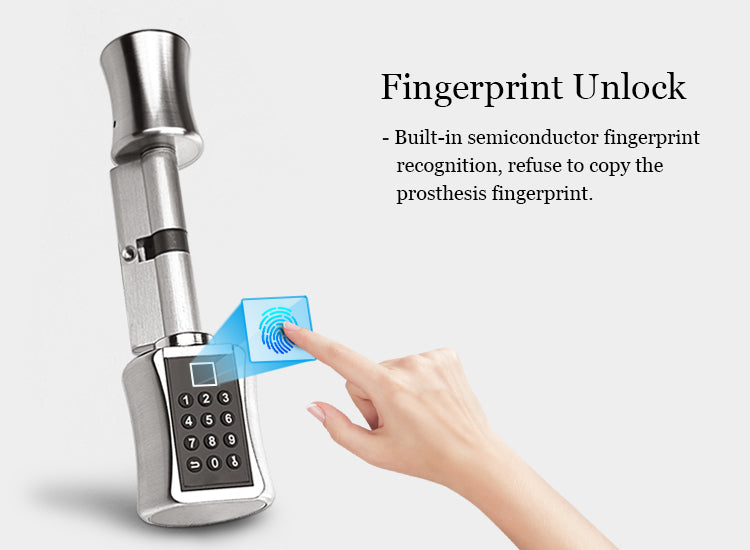 Mechanical Key Unlock
Mechanical key & External power supply interface as spare in case the batteries is dead.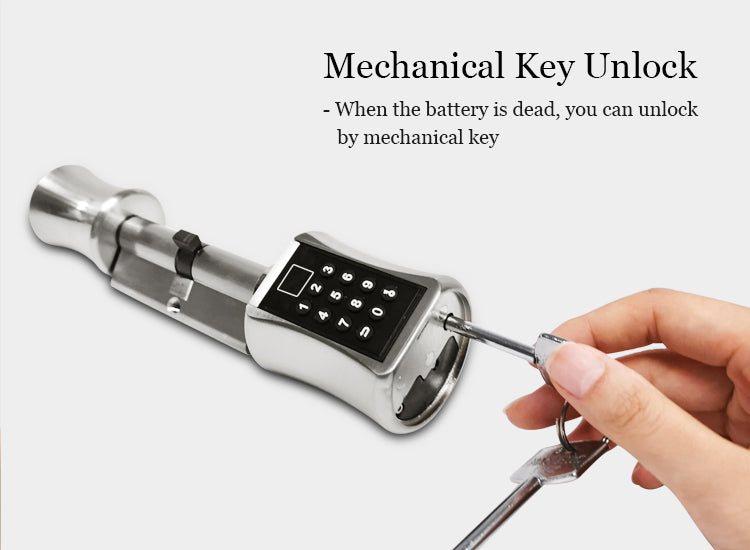 Long Life Battery Caring
The Smart lock is an advanced smart lock offering Airbnb integration and high-tech automated features. The automatic lock feature can adjust the time for the ultimate security setting. The long life battery ensures the quality utilizing. With the easy getting change of batteries, it saves up and be more convenient when power off.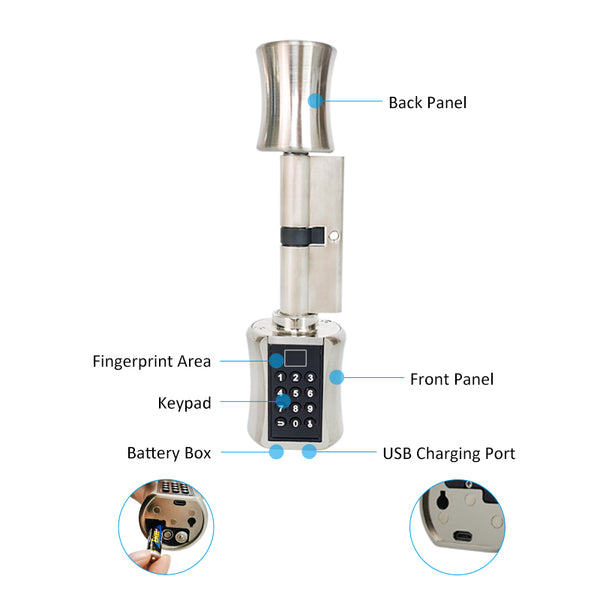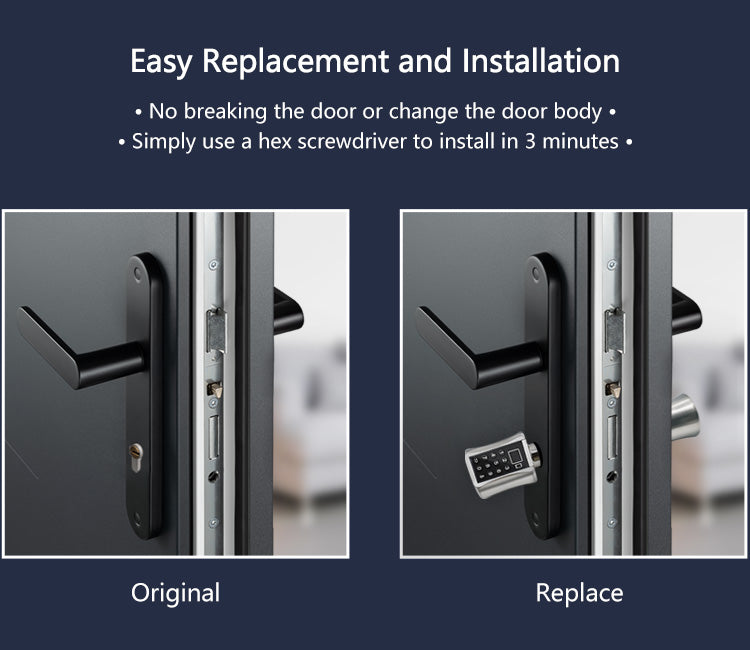 Measurement:
C001A will fit on any door with a thickness of 55-105mm with an industry-standard deadbolt bore hole that is 2-1/8" in diameter. Each lock comes with rubber spacers to help create the most secure fit. The dimensions are included in the diagram below to show the actual size.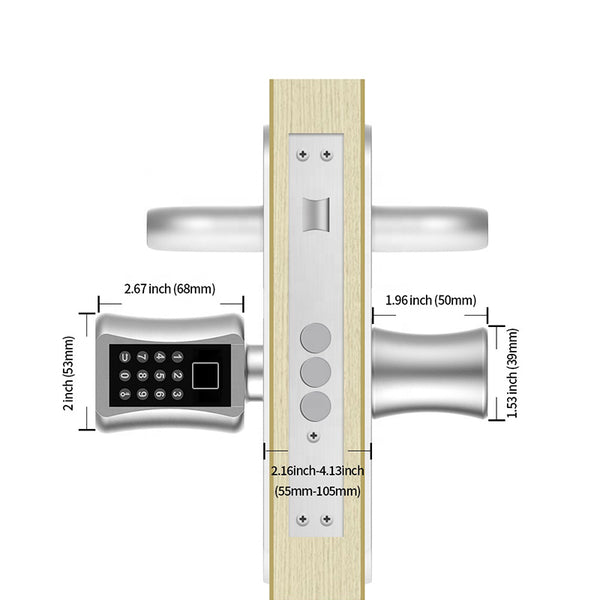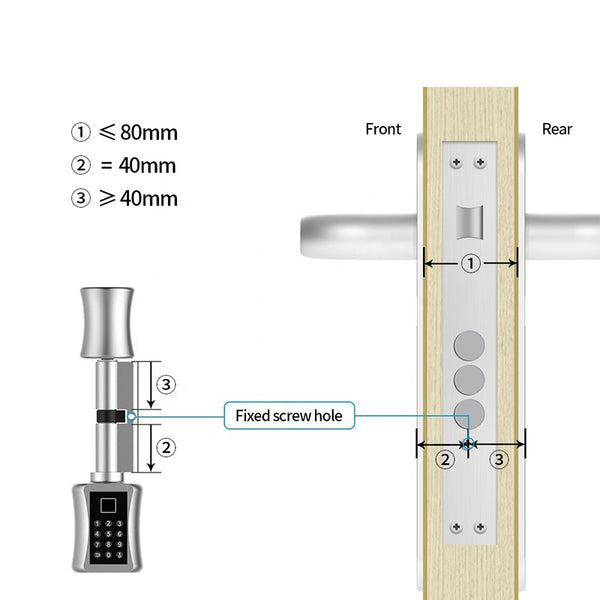 Adjustable Lock Cylinder
The inside handle can be adjustable freely
can be adjusted to the maximum length of 20mm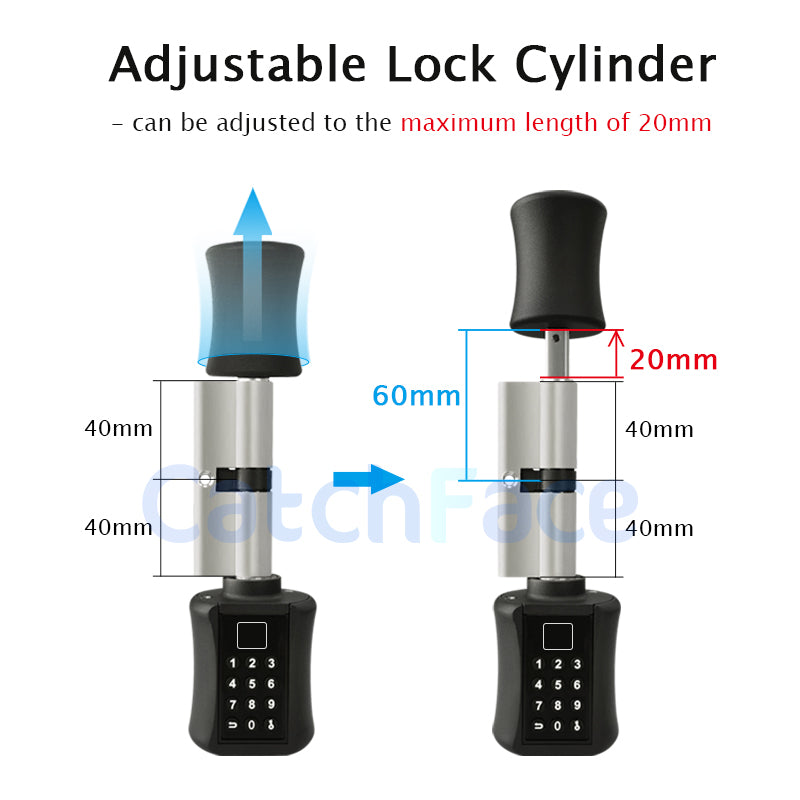 Package list
Smart Cylinder × 1
Mechanical keys × 2
User manual × 1
YRHAND small cards × 5
Screwdriver × 1
Smart wristbands × 2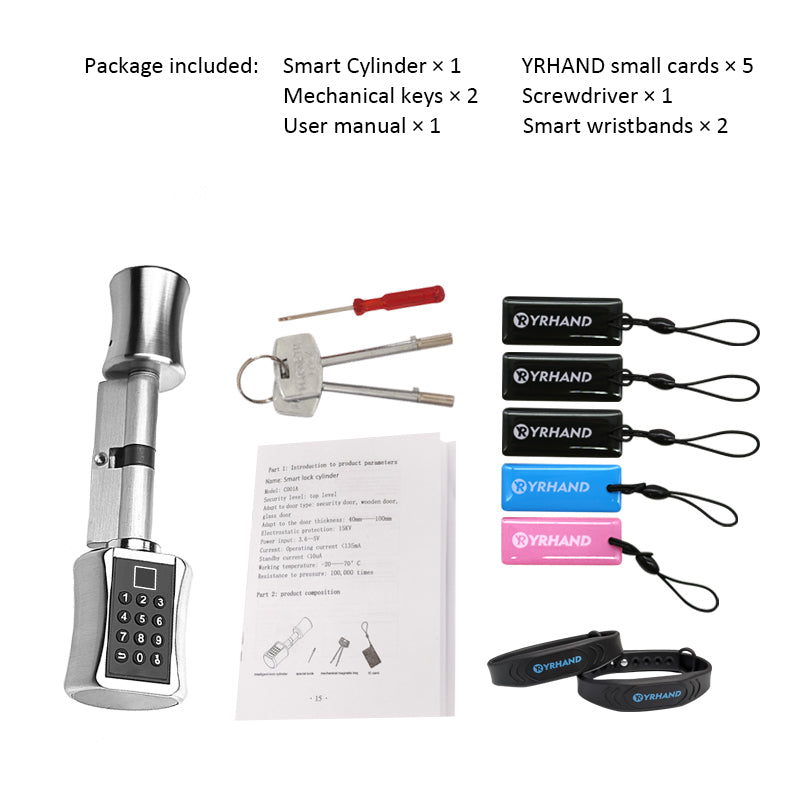 YRHAND as an innovative smart lock company, who has been helping to make access smart, simple and safe in the past 10 years. With the current rapid growth of apartment & building managements globally, we realized that an increasing number of property owners were facing similar access management issues. Thus, YRHAND is committed to deeveloping smart living by moving the inconvenience of awkward keys handover mostly among owner, friends, family members and tenants.
For more information about our privacy practices, if you have questions, or if you would like to make a complaint, please contact us by e‑mail at yrhandlock@outlook.com.
Tel: +86-769-89399989
Address: No.1310, B Block, Global Trade Square, Dongguan City, Guangdong 523770,China.