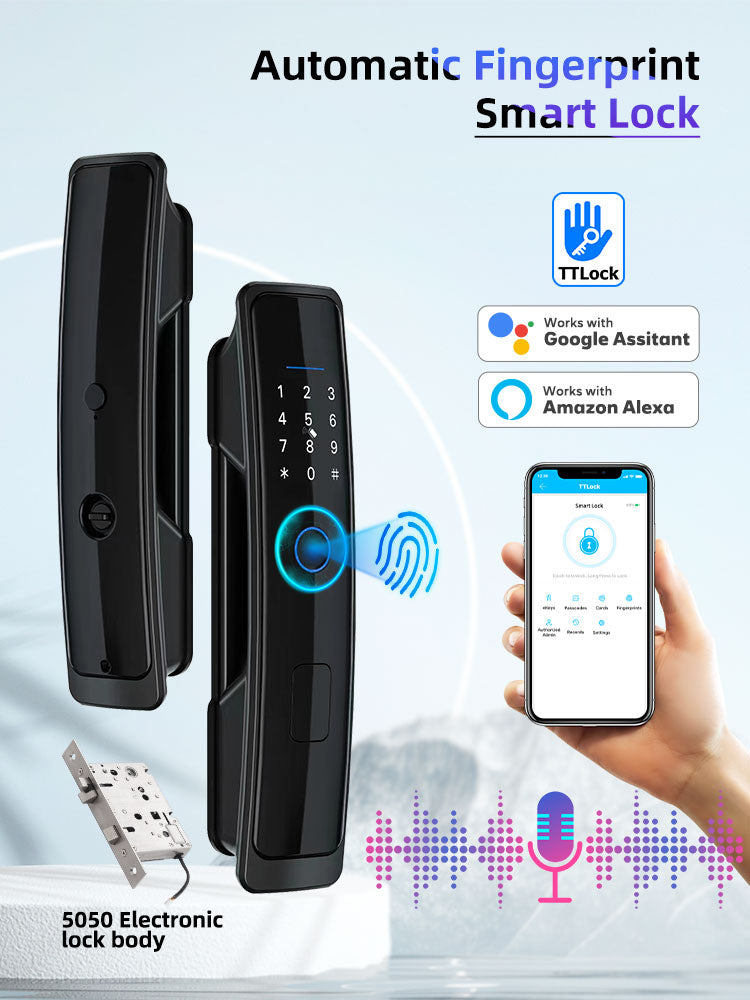 Essential details

【Door Type】Wood door, Steel door, Stainless Steel door, Aluminum door
【Brand Name】YRHAND
【Model Number】HR17
【Data Storage Options】Cloud
【Network】SDK
【Material】Aluminium alloy
【Unlock way】APP +Fingerprint + Password + Card + Key
【Accepted Door Thickness】35-55mm
【Color】Black/Red Bronze
【Battery】4 Pcs AA Akaline Batteries
【Work Temperature】-25~55℃
【Size】257*55mm
【App name】TTlock App
【MOQ】1pcs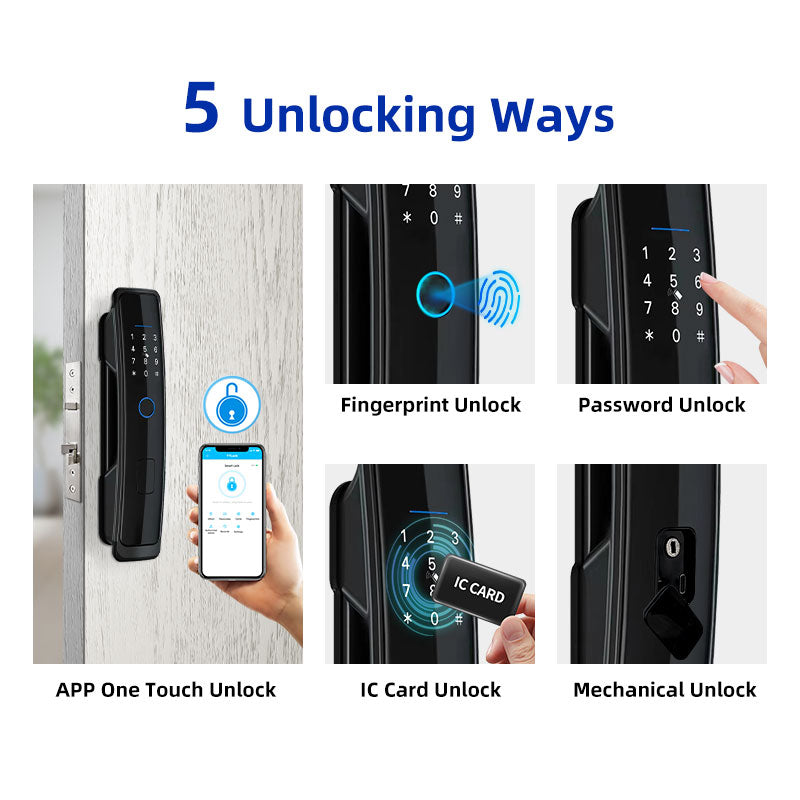 Multi size optional
This model works for most doors, you can choose the right mortise based on different doors.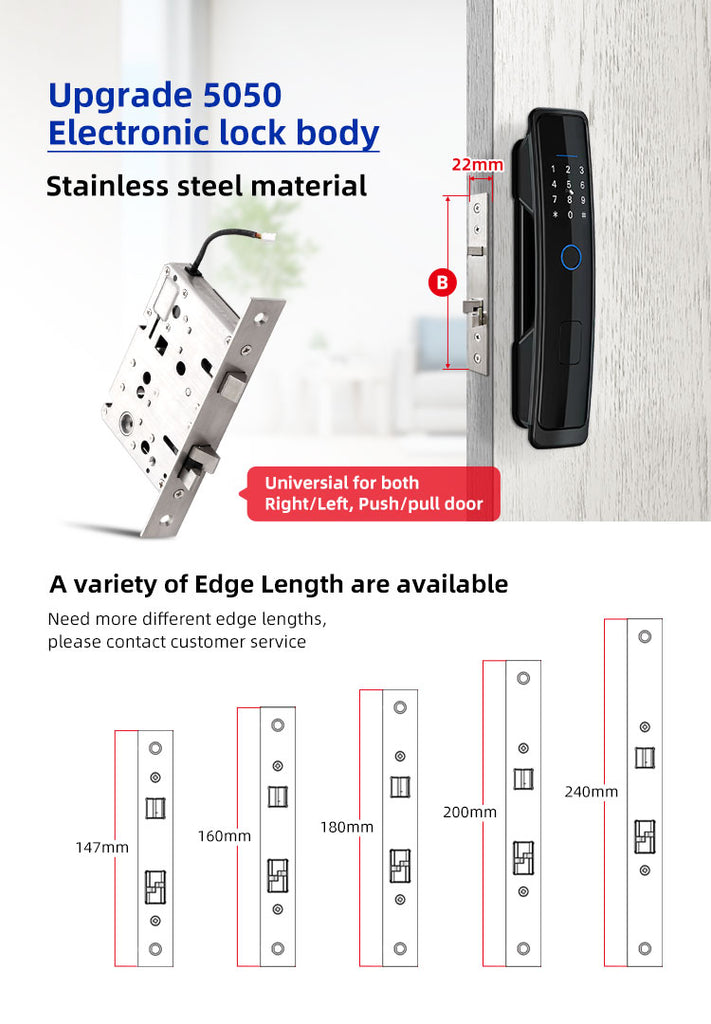 Suitable for many types of doors
The size of this model is 257*55mm, which is more suitable for home, apartment and office, school, etc. If you need door template, please feel free to contact our sales.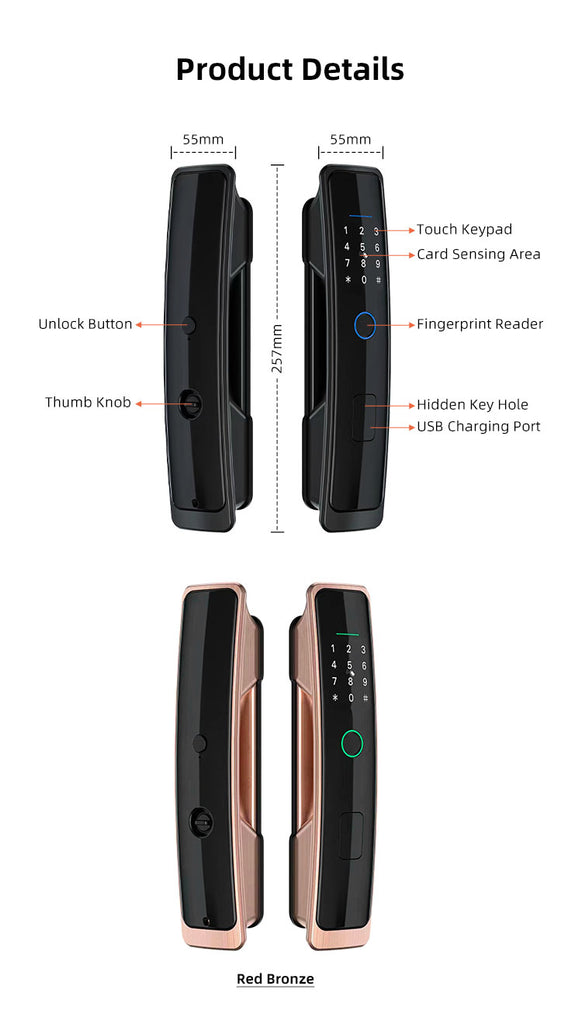 TTlock APP Easy to Manage

1. Share Temporary Authority: Smart Lock allows you to grant access to airbnb guests, dog walkers or service people via a code or an Ekey for specific dates or times.
2. Works with Smart Speakers: Our lock combined with the Gateway provides the most convenient experience by simply asking your smart speaker to lock or unlock our lock.
3. Operation Records: Easy to check your Lock and Unlock records anytime.
4. Instantly, Easily Generated Codes: Help manage your rentals with convenience remotely (with Gateway) for your guests and tenants. Whether it's creating a code for a guest's stay or a one time code for a visitor, our lock gives you convenience when you need it!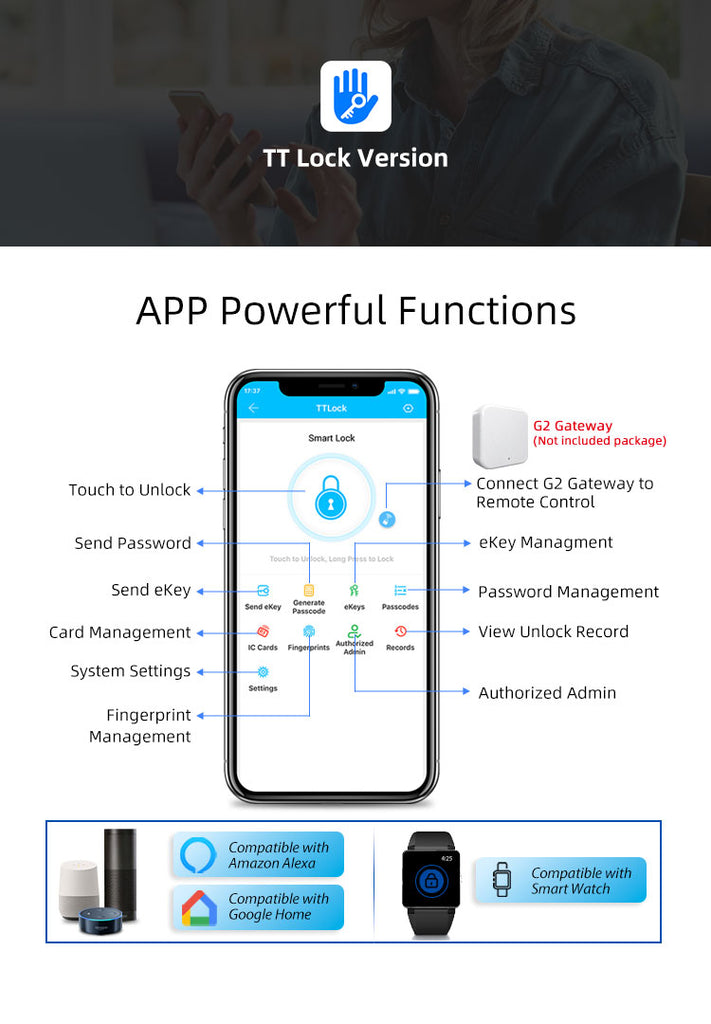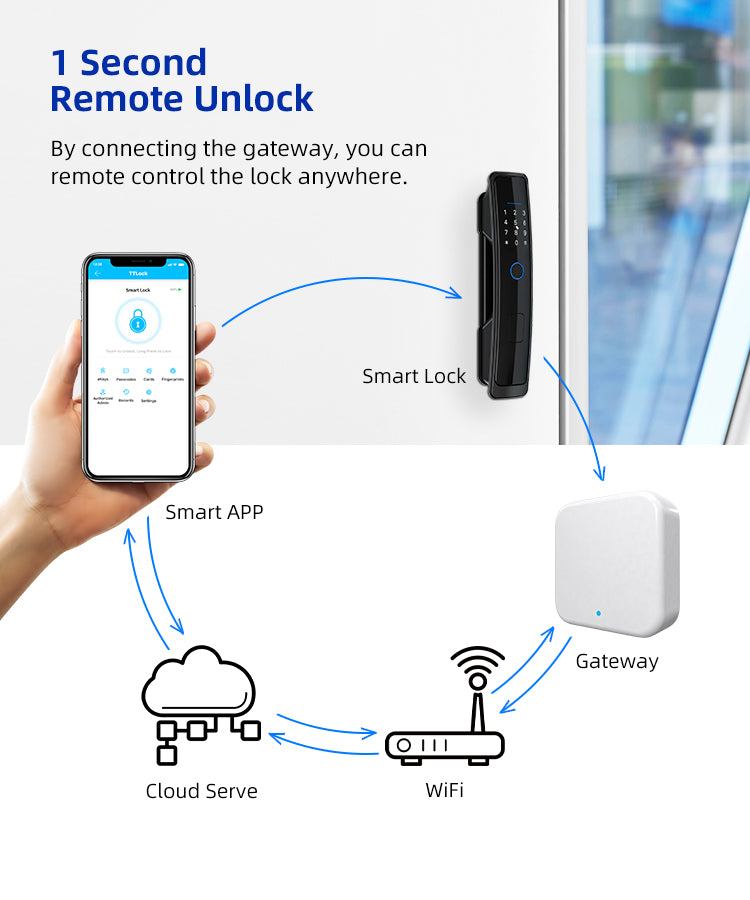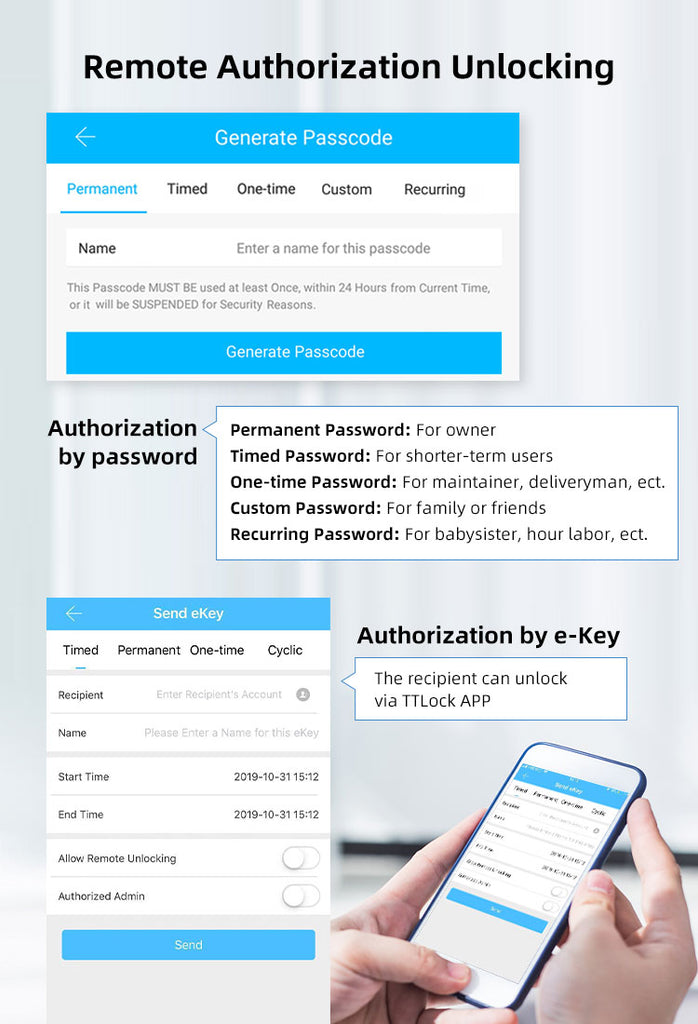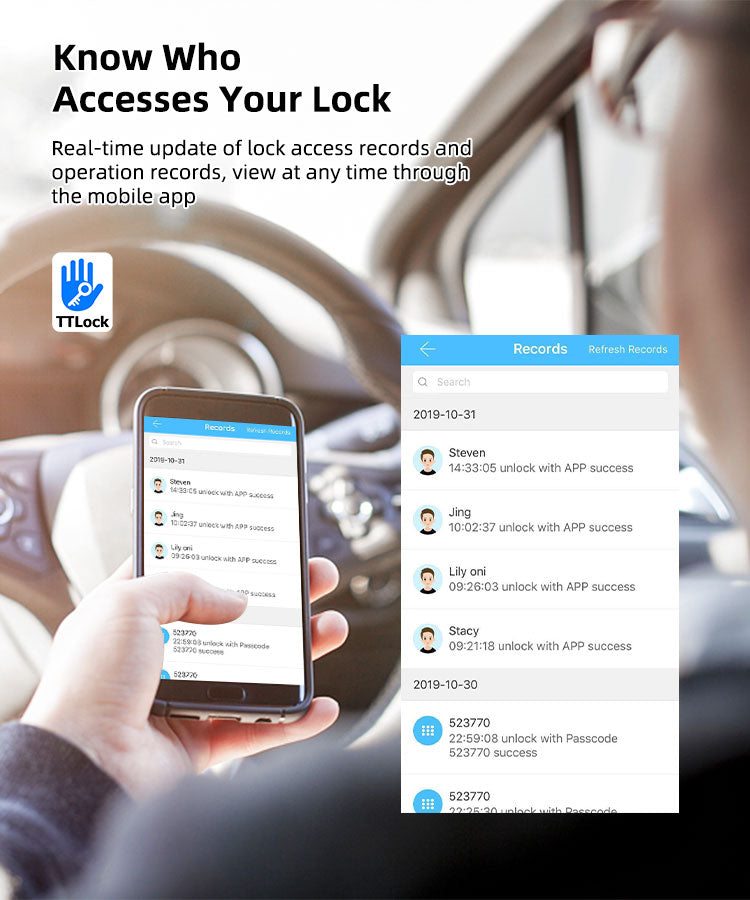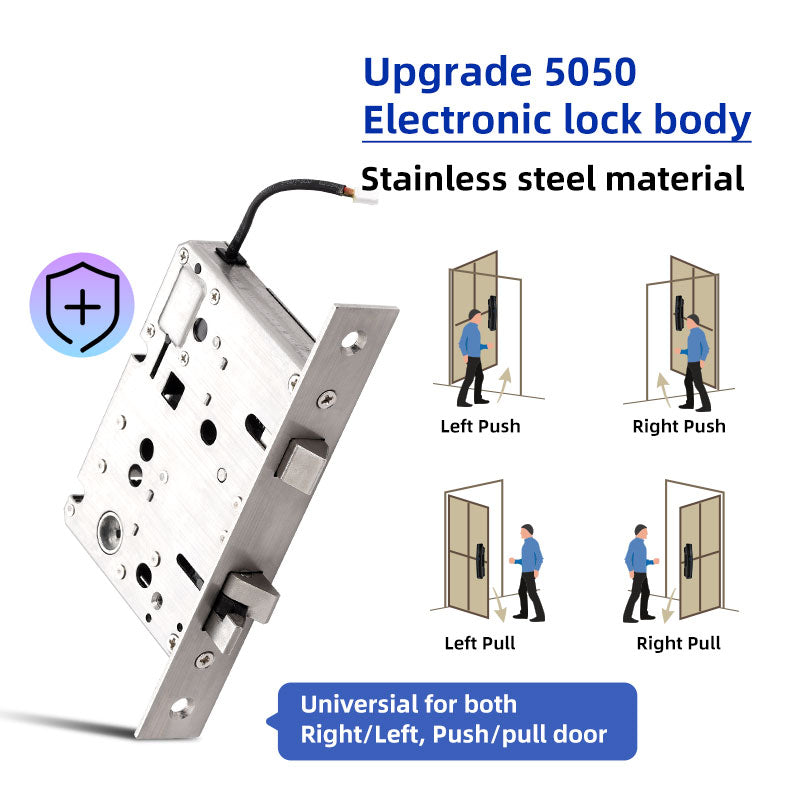 YRHAND as an innovative smart lock company, who has been helping to make access smart, simple and safe in the past 10 years. With the current rapid growth of apartment & building managements globally, we realized that an increasing number of property owners were facing similar access management issues. Thus, YRHAND is committed to deeveloping smart living by moving the inconvenience of awkward keys handover mostly among owner, friends, family members and tenants.
For more information about our privacy practices, if you have questions, or if you would like to make a complaint, please contact us by e‑mail at yrhandlock@outlook.com.
Tel: +86-769-89399989
Address: No.1310, B Block, Global Trade Square, Dongguan City, Guangdong 523770,China.