Product sellpoints
Waterproof: This wifi security lock is waterproof and can be used in rainy days. it can also be used as a keychain, which is very convenient to use.
Great seller communication: If you have any questions, please feel free to contact us at any time, we will try our best to solve it for you.
Thick and durable: Made of high-quality abs material, waterproof and durable, can be used for a long time.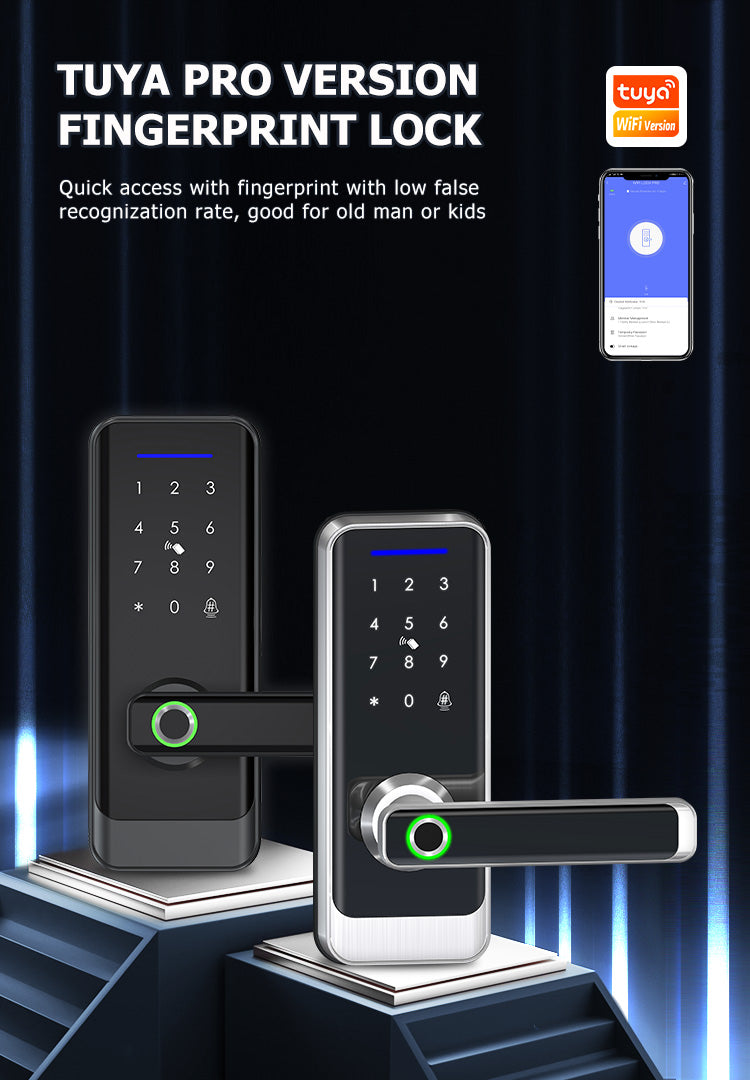 TUYA(wifi) APP

●Support with tuya and smart life app
●No need gateway to connect wifi
●Press digits on the keypad
●Remote unlock
●Get the unlock records
●Send temperary password

Specifications


Fit Door Thickness: 38-55MM

Connectivity: WIFI

Certification: CE,FCC

Unlock method: Fingerprint, App, code, M1 Card, key

Working Voltage: 4 AA alialine battery

Handle direction: Reversible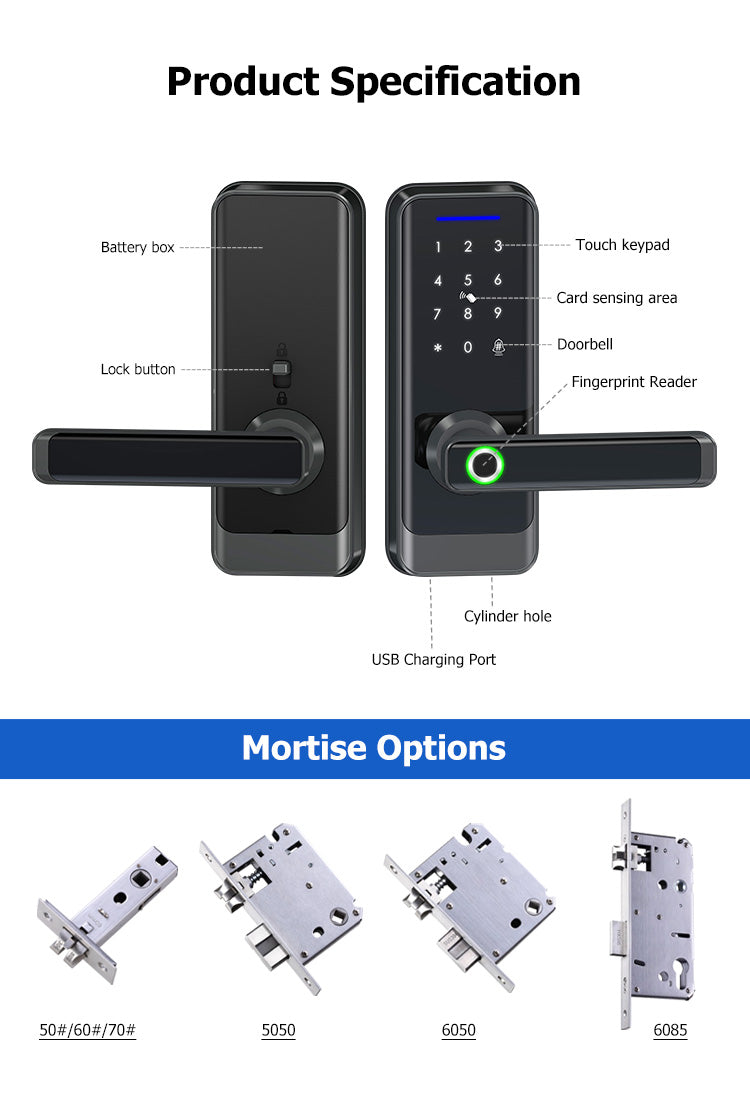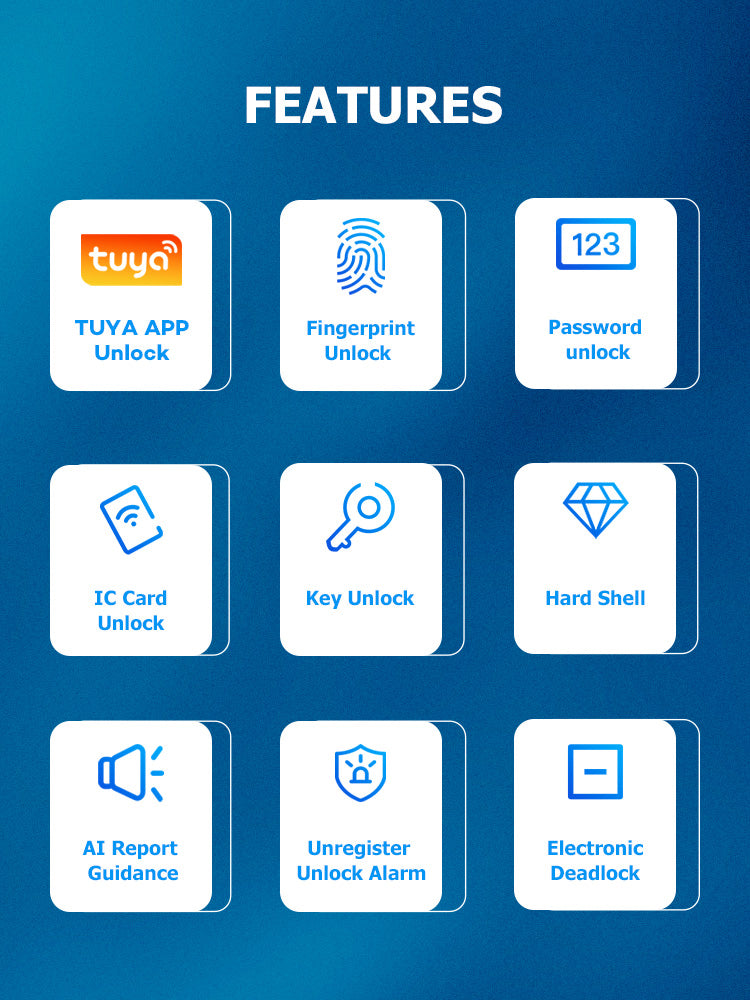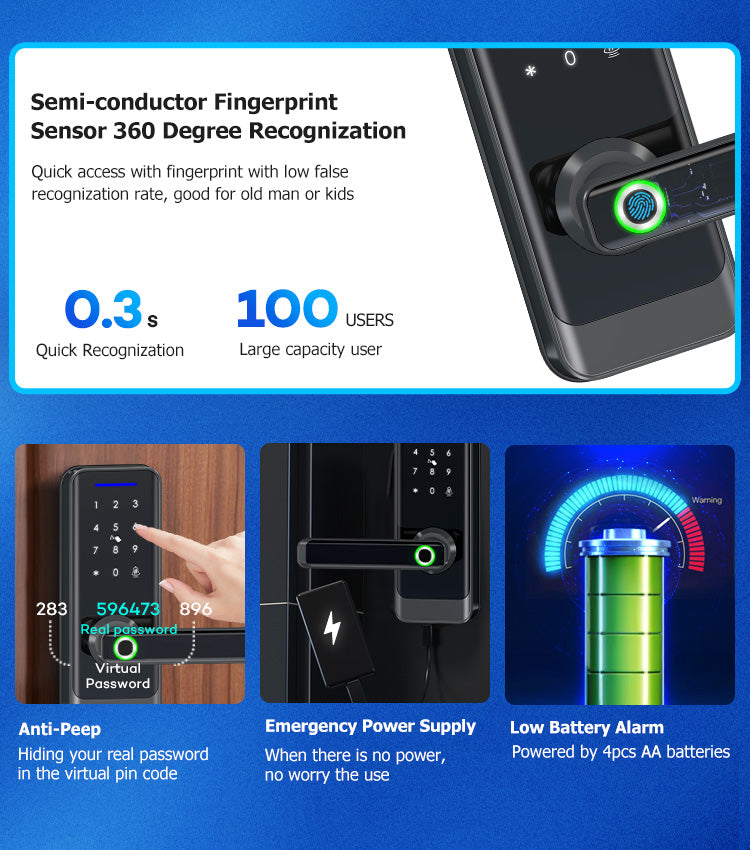 How to select the lock?
1.Check door thickness: 40~60mm (if over 60mm, pls contract us)
2. Measure your old door lock like the picture below, then choose the most suitable mortise size.
3. Judge your door lock direction, then leave a note of the order.
Door opening directio
This lock is not easy to adjust the left and right direction of the handle, please confirm the direction before ordering
√ The person in the picture is outside the door


RELATED INFO

Tuya wifi waterproof lock: smart lock can easily lock up or down in a matter of seconds. ideal for homes, offices, courtyards, porches and driveways to protect your home from being stolen.
          YRHAND as an innovative smart lock company, who has been helping to make access smart, simple and safe in the past 10 years. With the current rapid growth of apartment & building managements globally, we realized that an increasing number of property owners were facing similar access management issues. Thus, YRHAND is committed to deeveloping smart living by moving the inconvenience of awkward keys handover mostly among owner, friends, family members and tenants.
For more information about our privacy practices, if you have questions, or if you would like to make a complaint, please contact us by e‑mail at yrhandlock@outlook.com.
Tel: +86-769-89399989
Address: No.1310, B Block, Global Trade Square, Dongguan City, Guangdong 523770,China.