U Shaped Intelligent glass door lock
Specifications:
Opening method:Fingerprint+Password+ Magnetic key

Battery:AAA battery

Fingerprint:100 fingerprints

Password:30 groups

Product model:U001C

Remote Application Management:TT LOCK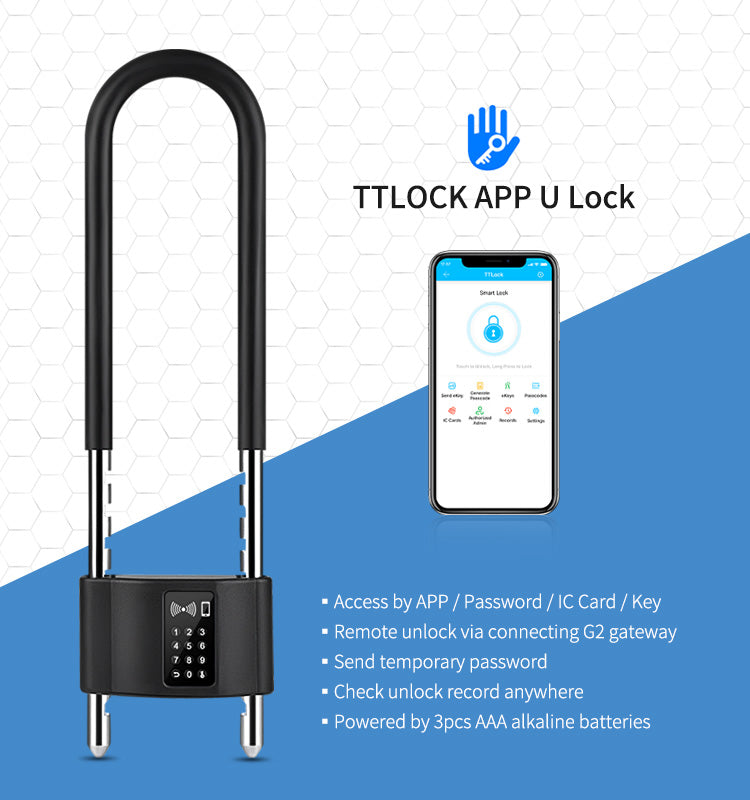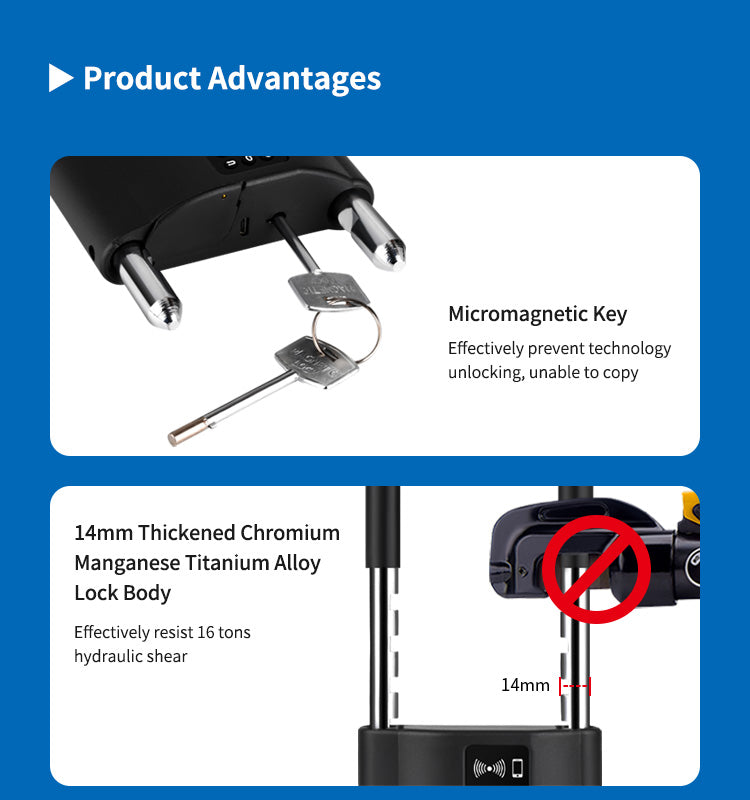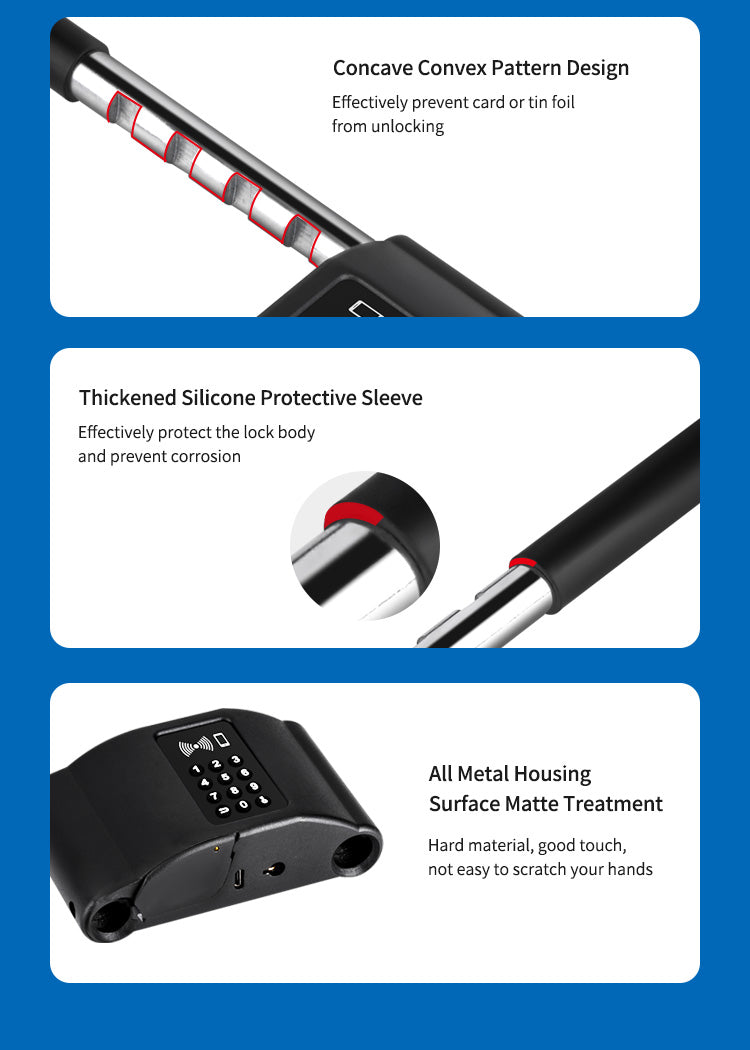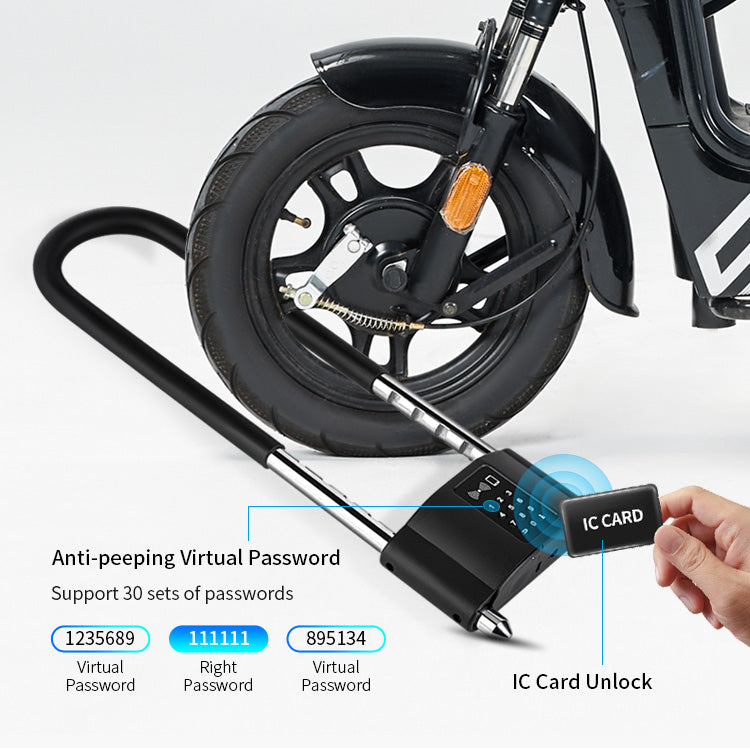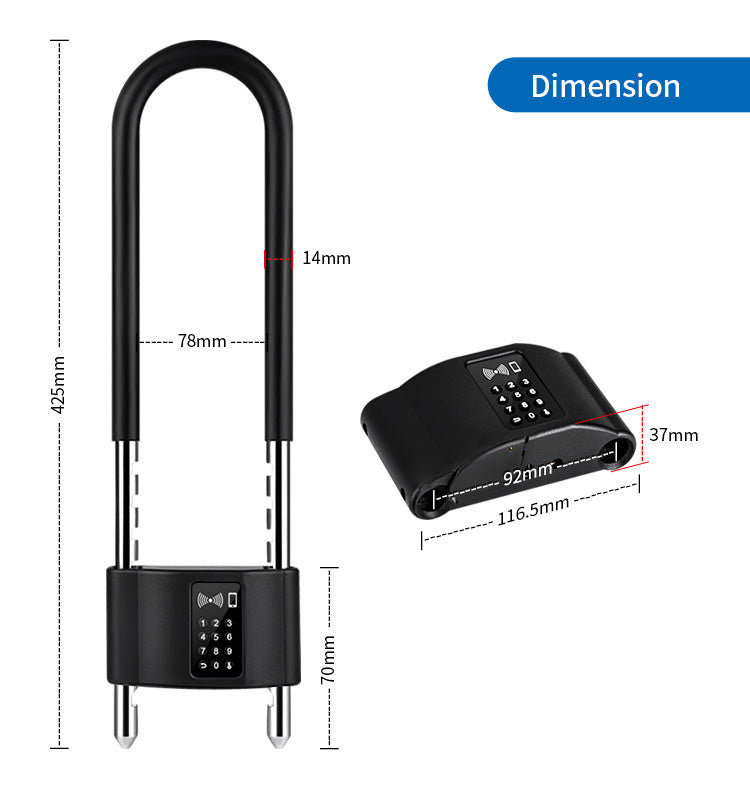 TTLock

Efficient and convenient multi-function APP
●Power saving, fast, stable connection
●Manage all users by APP: name all users, set valid time
●One-click unlocking through the APP, no need for someone to send a prompt on the panel
●With the assistance of the gateway, all functions can be remote, and compatible with Alexa and Google home

Tips: All functions of the TTLock version are set from the APP, and the administrator can name each unlocking method and modify it
(more user-friendly and convenient)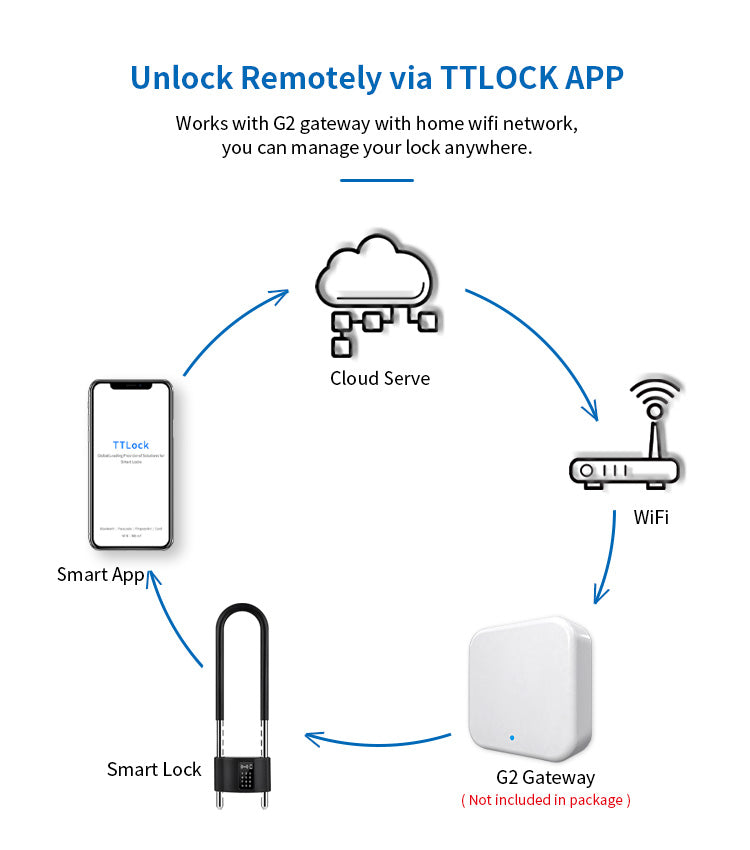 YRHAND as an innovative smart lock company, who has been helping to make access smart, simple and safe in the past 10 years. With the current rapid growth of apartment & building managements globally, we realized that an increasing number of property owners were facing similar access management issues. Thus, YRHAND is committed to deeveloping smart living by moving the inconvenience of awkward keys handover mostly among owner, friends, family members and tenants.
For more information about our privacy practices, if you have questions, or if you would like to make a complaint, please contact us by e‑mail at yrhandlock@outlook.com.
Tel: +86-769-89399989
Address: No.1310, B Block, Global Trade Square, Dongguan City, Guangdong 523770,China.